System complexity
If you are looking for a partner who could help you improve the linguistic skills of your team, you have found the right partner. We have been organizing in-company language training since 1999, and thanks to many years of experience we can provide a client with training as well as complex administration related to the training process.


We provide various forms of regular training, 1- or 2- week intensive courses, specialized seminars, study abroad, e-learning programmes and impartial language audits using international exams: A2 Key, B1 Preliminary, B2 First, C1 Advanced, C2 Proficiency or Business certificates.

We teach the following languages: English, German, Slovak, French, Hungarian, Italian, Spanish and Russian.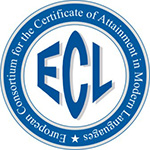 Why should you approach our team?
We teach 40 000 in-company classes annually
We cooperate with more than 90 Slovak and foreign companies
besides Bratislava we also teach in other towns (Nitra, Košice, Banská Bystrica, Trenčín, Trnava)
we provide language courses at all levels
in all professional areas
we support modern methods of teaching foreign languages
we are among the major language schools


Cooperation follows these steps:
assessing the current state of the employees´ linguistic skills
defining the training goals
planning the training steps
providing the training itself
monitoring the interim goals
assessing the achieved goals