Language course discount
At International House Bratislava we provide various discounts, the claim for a discount has to be alleged before registering for a course.
Discounts for language courses:
10 % for continuing students coming from the previous semester on the condition that the registration and payment are received no later than 31.1. for summer semester or 31.8. for winter semester.
30% discount for a disabled person with a ZŤP card / DID card (you have to show the card).
8 % discount on ISIC, Euro 26, ITIC – it can be applied for public coursesin the IH premises, cards have to be valid during the whole course, not just at the time of registration.


All discounts cannot be used in conjunction with any other discounts.
We do not accept any discount for Start Right courses.

Payment with vouchers:
Conditions for voucher payment:
You can use the vouchers for public courses.
We do not accept payment with vouchers for: exams, online courses, methodical courses, Start Right courses.
When paying with vouchers, no discount can be applied (including continuing students) and the student needs to pay the full course fee.
Vouchers we accept:
Edenred Slovakia - Academica
Edenred Slovakia - Multi
Edenred Slovakia - Compliment
LeChequeDejeuner - CADHOC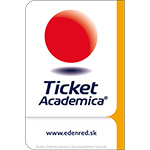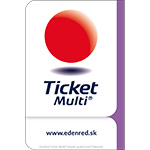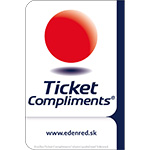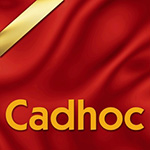 We are partner of Benefit Plus and Edenred e-Ticket. No discount can be applied (including continuing students) when using these portals.