IH Conference for teachers
International House Bratislava in association with Cambridge University Press is proud to present its ELT conference.
13th International House Bratislava Conference for English Teachers
When?

16th February 2019 (9:00 - 15:00)

Where?
International House Bratislava, Námestie SNP 14


How much?

free of charge


Registration is closed.

Programme in PDF

Main speaker

Johanna Stirling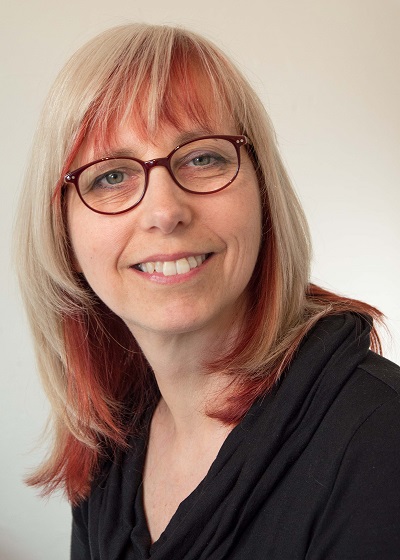 Johanna Stirling is a freelance English Language Teaching Consultant based in the UK. She teaches, trains teachers, writes materials and gives presentations about English language teaching.
She also works for NILE (Norwich Institute for Language Education) where she is the Online Academic Manager. She has written teaching materials for Cambridge University Press including work on face2face, Touchstone, English Unlimited and Cambridge English Teacher. Johanna has a special interest in teaching spelling and self-published the award-winning Teaching Spelling to English Language Learners. To find out more see her website, The English Language Garden at www.elgweb.net and The Spelling Blog at thespellingblog.blogspot.com.

Also presenting:
Tom Rowley, Laura Bíró, Katarína Hrtánková, Peter Easton and others.


Tom Rowley

Tom has been the Director of Studies at IH Bratislava since 2017, where he handles teacher recruitment, in-house teacher training and academic support. Before this, he worked as a full-time teacher for 9 years. During this period, he taught General, Business, Exam, YL and ESP English, and he lived in Chile, Belgium, China, Tunisia, Romania and Slovakia. He completed his DELTA in 2013, the TYLEC in 2014 and the IH certificate in Teacher Training in 2016. He is currently studying management at the Open University and he is learning about organisational change, marketing and finance. He has also been working actively as a Cambridge examiner for FCE and CAE since 2013.


Laura Bíró

Laura is one of the Assistants of Director of Studies at International House Bratislava. She has been working there as a teacher of General English, Business English, Young Learner and Teenager classes since 2007. She also teaches FCE and CAE Exam Preparation Courses. She passed CELTA in 2011 and attended the IH CAM Course (IH Certificate in Advanced Methodology) which she successfully completed in 2013. She is an approved Cambridge Speaking Examiner for all the Cambridge exams (ranging from YLE to CPE) including BEC Vantage. Laura is actively involved in teacher training and professional development of IH teachers as she gives workshops, does observations and provides teachers with advice, guidance and assistance.

Peter Easton

I took my CELTA in IH Bristol in 2000, before starting my teaching career in a small school in Presov, eastern Slovakia. After two years, I moved to Seville with a focus on teaching young learners and exam preparation. I worked there for four years, becoming the DoS for the final two years and getting more involved in teacher training. In 2017, I moved back to Slovakia and started working as ADoS in IH Bratislava, with a focus on teacher training and development. I am very interested in helping teachers motivate students, especially using authentic and adapted materials in the classroom.



Also on the day
a variety of practical seminars on the current methodology of language teaching presented by experienced teacher trainers and teachers of English
ideas and activities which you can put to use immediately
book displays by a number of renowned publishers

Conference is organised in cooperation with:
Cambridge University Press


Newsletter


Archív:





Povedali o nás
"Dobrý deň, milé dámy a páni,
chcem sa poďakovať za nesmierne prínosnú a výborne zorganizovanú sobotnú konferenciu. Nakoľko som musela odísť o niečo skôr ako bol oficiálny koniec, neodovzdala som feedback, dovolím si teda aspoň touto formou zareagovať.

Hlavná téma s Olha Madylus o domácich úlohách bola nesmierne užitočná...prítomná som bola aj na session Assisting YLs with difficulties in learning English Alexandrosa Vagenasa, Videos Lydie Melnovej a Wortschatzarbeit Kristiny Klug - všetky boli veľmi fajn a helpful.

Som veľmi rada, že som sa konferencie zúčastnila, prajem celému organizačnému teamu veľa dobrých nápadov do budúcnosti a teším sa na ďalšie ročníky.

S pozdravom
Renáta Bošňáková"



"A very informative event. I´ll be sure to apply what I have learnt. Thank you!
Great speakers. Tank you!
Inspiring activities I want to an I wil try in my classes.
I enjoyed it very much. Thank you!"

"Dobry den prajem,
chceme sa velmi pekne podakovat za fantasticku konferenciu. Hodnotim ju ako profesionalne vyborne zorganizovanu, casovy harmonogram bol dodrzany, neboli meskania a prestoje. Vsetko plynulo hladko. Viem, ze je za tym kopec roboty a organizacie, aby vsetko klapalo.
Som velmi rada, ze sme sa jej zucastnili a tesime sa na dalsie rocniky.
S nasimi lektorkami sme sa zhodli, ze to bola uzitocne stravena sobota.
A ja osobne som rada, ze som sa konecne osobne zoznamila s pani Slavkou Novomestskou :)
Pekny tyzden prajem
S pozdravom
Mgr. Eva L."

"...thanks for sending me the photos from the IH Conference 2014.
For me, it was really an inspirational day.
Thanks for good seminars full of interesting thoughts and ideas which have given me a new motivation and desire to improve my teaching skills.
I have already given the references to my colleagues.
We are looking forward to the 10th IH Conference."
Oľga

"Thank you for this email with some useful information and especially nice photos. I enjoyed the conference very much."
Andrea